Nokia Philippines ties up with
The Manila Blogs family as they celebrate their
5th year anniversary!
Five Nokia phones that perfectly suits their blog followers personality are up for grabs. Each Manila Blog's family - ManilaFitness.com,
ManilaBlogs.com,
Manilamommy.com,
ManilaReviews.com
and
ManilaShopaholic.com
- will be giving away a brand new Nokia phone.
Manilamommy is giving a Nokia 7230, a phone where you can share in style.
Nokia 7230 has colourful looks and offers effortless picture sharing, messaging and social networking.
Features:
It has a compact form, excellent build quality and feels good in your hand. It has Ovi share, Flickr and Vox applications. You can capture photos instantly, browse photos easily and stay in touch with family and friends on the attractively framed, large and vivid 2.4" colour screen.
Colours: Hot Pink and Graphite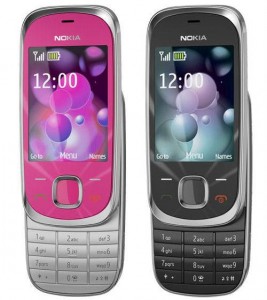 I've previously won at Manilamommy's Private Iris giveaway, this time I hope I would be lucky to win a Nokia 7230 phone!